Some of the dishes served at La Rambla (photo credits: La Rambla via Instagram)
From the new hot spots on everyone's mouth, to our go-to favourites, we put together a selection of eateries to try this month, whether you're looking for a place to celebrate a special occasion or a trendy spot for a casual dinner.
The Sea


Cocktail #5 at the Sea (photo credits: The Sea via Instagram)
Nestled in a little alleyway, The Sea by the Old Man is the new secret spot to take your crew. An intimate space with a simple ten drink cocktail menu to choose from, it's a great place for an after work catch up or tea session. With unique spirits like honeyed dashi vodka, peanut butter bourbon, and Chinese parsley sochu or a mixture of peanut milk rum, pineapple kombucha and banana wine, the libations are well curated and taste as interesting as they sound. Our picks are Cocktail #2 or #9, and at a sensible $90 a glass – you'll be throwing down hundred dollar bills all night.
The Sea / 2 Po Yan Street, Sheung Wan, Hong Kong, +852 2307 0030, facebook.com/theseabytheoldman
La Rambla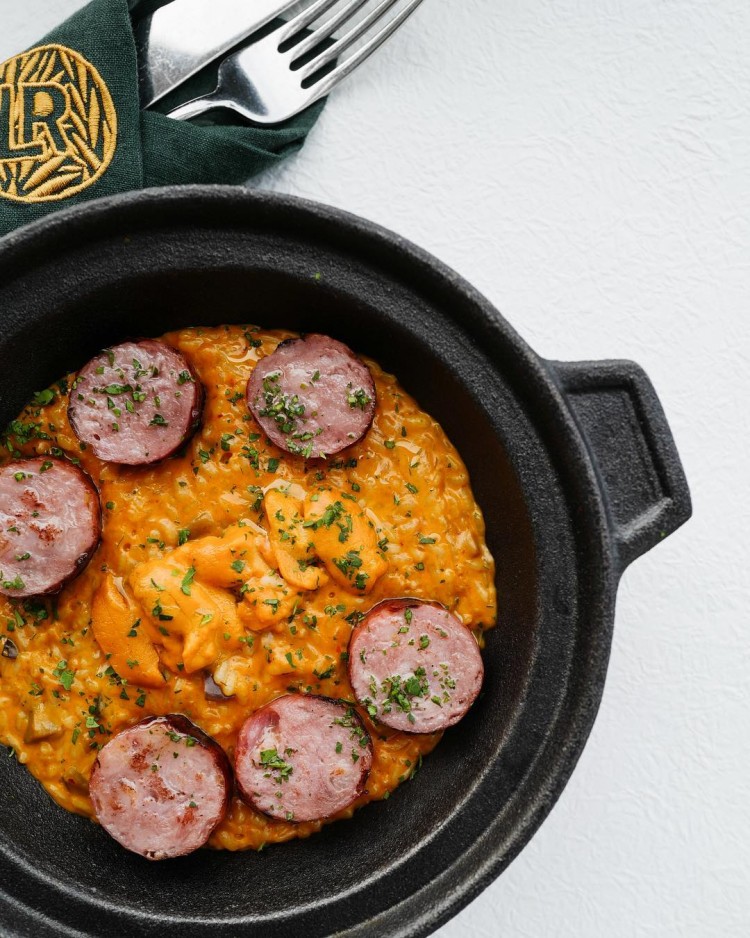 La Rambla's Parmesan Rice with Hokkaido Uni and Iberico Sausage (photo credits: La Rambla via Instagram)
Spanish cuisine is all about comfort food, and La Rambla by Catalunya's new spring menu has us beat. Since its opening in 2017, the restaurant has established itself as one of the most authentic and refined Mediterranean eateries in Hong Kong and every time we try it, we can't help but fall in love with the innovative, rich flavours.
Executive Chef Ferran Tadeo uses rare seasonal ingredients sourced from Spain, Japan and throughout Asia to compose his offerings, which was clearly reflected in the quality of each dish. Generously portioned and full of flavour, their seafood was the main highlight. The Grilled Galician Octopus, Hokkaido Scallop Donostiarra, Butterflied Spanish Red Prawn and the Parmesan Rice with Hokkaido Uni and Iberico Sausage were all standouts from the new menu, we urge you to give it a go next time you're in the IFC or running errands at Lane Crawford.
La Rambla by Catalunya / Level 3, ifc mall, Central, Hong Kong, +852 2661 1161,larambla.hk
Angelini at Kowloon Shangri-La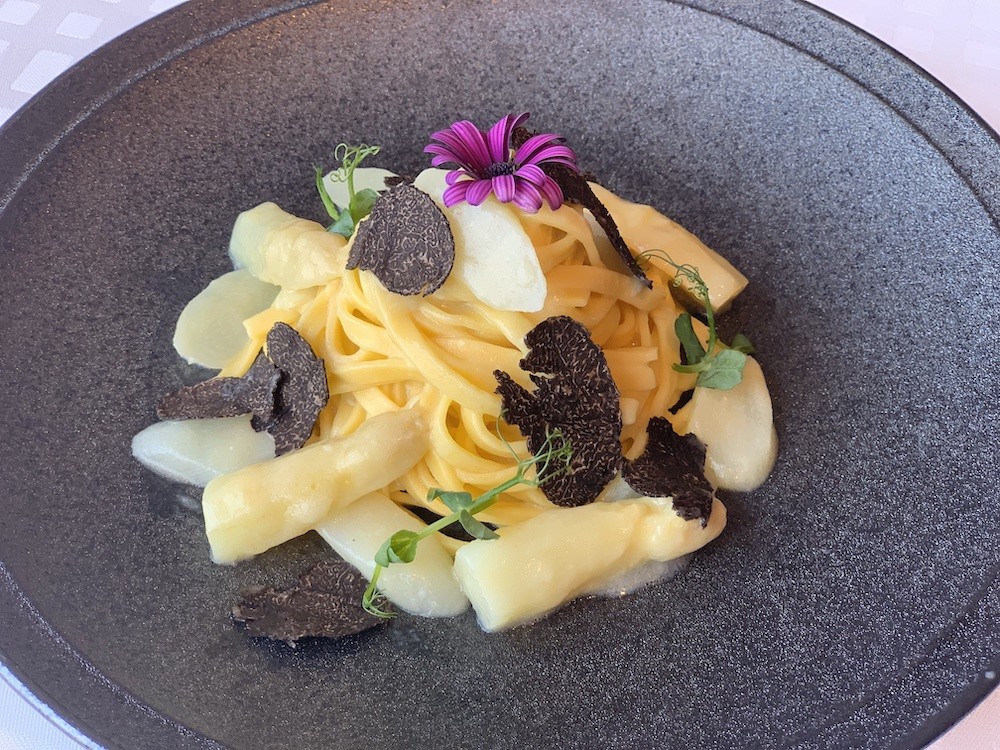 Angelini's Tagliatelle with White Asparagus, Black Truffle and Parmesan (photo courtesy of Angelini)
Spring is the season of love, joy and asparagus. Angelini at Kowloon Shangri-La is offering fresh seasonal white asparagus dishes till May 19th. Sous chef Johnny Chan and his team have put together a seasonal menu featuring mouthwatering Italian dishes such as: Crispy Prosciutto and White Asparagus with Mushroom Viniagrette, Tagliatelle with White Asparagus, Black Truffle and Parmesan, and Warm White Asparagus and Morel Mushroom with Black Truffle Beurre Blanc Sauce. They can be ordered a la carte or with a four- course set dinner menu.
The set menu also features equally delicious creations, like the Risotto with White Asparagus and the Veal Tenderloin with White Asparagus and Morel Sauce. Customers can try the set menu at HK$ 920 (+10% service charge) per person. The dishes can be paired with one of Angelini's Italian wines (they have over a 100) and are definitely a must try for anyone craving asparagus this Spring.
We loved the delicious limited edition menu, which we coupled with some of the all time classic from Angelini's rich menu, like the Tagliatelle with Black Truffle, and the Octopus. The restaurant, which opened its doors in 2005, it's one the most celebrated Italian outlets in the city, thanks to amazing flavours and an impeccable service.
Angelini, Mezzanine Level, 64 Mody Road, Tsim Sha Tsui East, Kowloon, Hong Kong, +852 2733 8750, shangri-la.com/angelini
The Drunken Pot Causeway Bay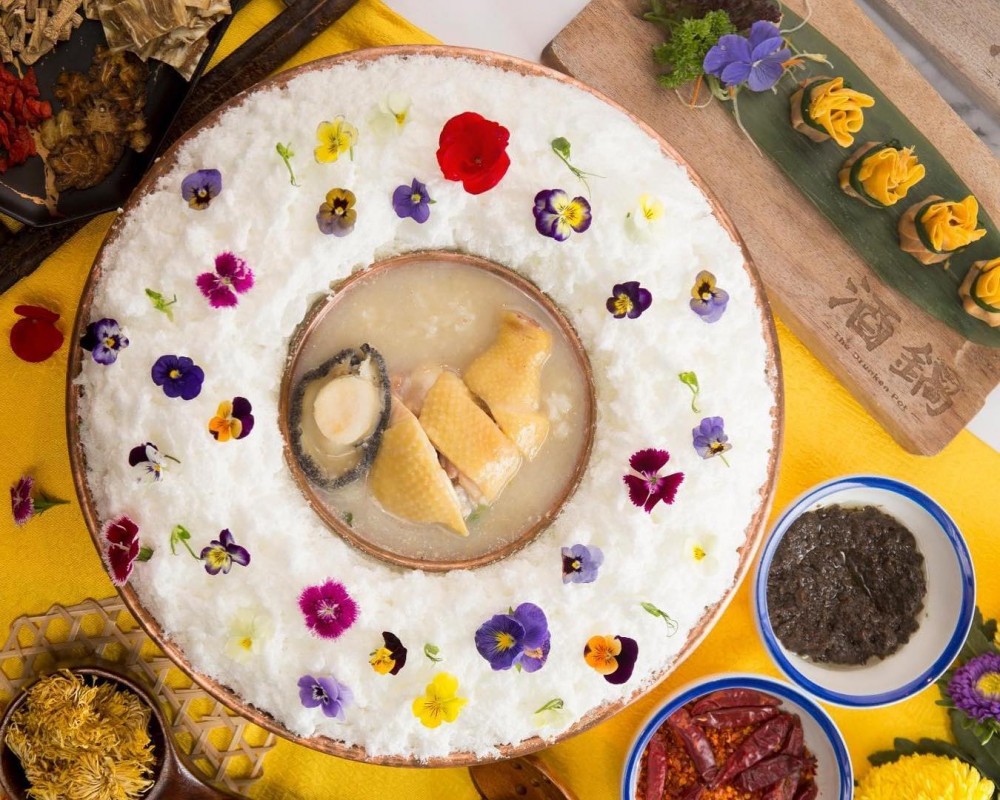 The ChrysanthaMUM Pot for THE QUEEN at The Drunken Pot (photo credits: the Drunken Pot via Instagram)
The Drunken Pot in Causeway Bay is re-inventing a beloved Hong Kong classic: the hot pot. Combining traditional cuisine with street art, music and innovative flavour profiles, they have a special menu that will run for the whole of May, so make sure to try it while you still can. Inspired by Empress Dowager Cixi (1835- 1908), the star of the menu is the ChrysantheMUM Pot for The QUEEN, an ode to the monarch's favourite dish. Originally developed for Mother's Day 2019, the floral broth can be sampled till May 31st at the Drunken Pot locations in Tsim Sha Tsui and Causeway Bay at HK$ 288 (a la carte or in a set).
The new pot tests culinary boundaries yet again and features, among others, a hotpot-congee fusion. Called Abalone and Chicken Congee, it combines two of Hong Kong's most popular comfort foods. It features three other broths: customer favourites, the Black Truffle with Assorted Mushroom and the Sichuan-style Numbingly Spicy Broth, and the newly introduced Chinese Herbal Broth. We highly recommend the Drunken Pot if you're looking to spice up (literally and figuratively) your hot pot experience.
The Drunken Pot, 27/F, Vpoint, Tang Lung Street 18, Causeway Bay, Hong Kong, +852 2321 9038, thedrunkenpot.com
Pici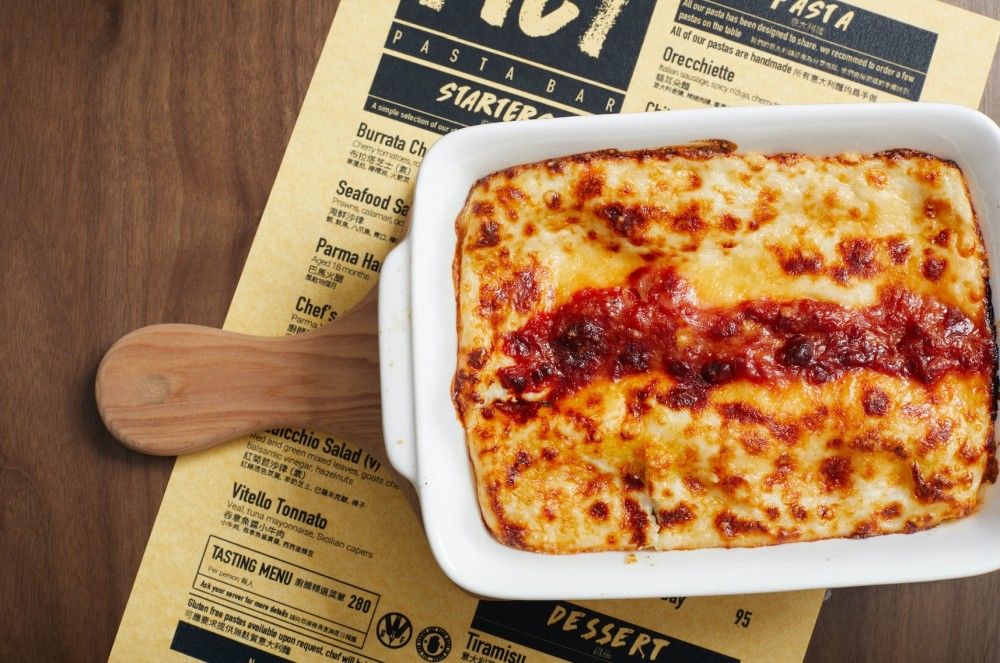 IMPOSSIBLE Lasagna at the Pici Food Truck in Taikoo (photo credits: Pici via Facebook)
Pici is known for their delicious Italian starters, delicate handmade pasta and tantalising desserts. To celebrate the opening of their new outlet in Lai Chi Kok, the restaurant will not only have a Pasta Giveaway on May 17th but will also have a food truck stationed at Taikoo Place till May 19th. Using fresh ingredients from Impossible Foods, the truck will be creating delicious pasta dishes, such as IMPOSSIBLE Lasagna and IMPOSSIBLE Ragu, Béchamel, Parmesan as well as desserts like Tiramisu. The food truck will operate from 11 30 am to 2 30 pm, right on time for your lunch break. The Pasta Giveaway will be taking place at lunch (12 pm) as well as dinner (6 pm). However, only 200 dishes will be given out per time slot so be sure to get there as early as you can to sample Pici's home-made pasta.
Pici Lai Chi Kok, Shop G03, G/F, D2 Place TWO, 15 Cheung Shun Street, Lai Chi Kok, Hong Kong, pici.hk